Three ways to hide HP's Support Assistant (you won't believe the third - people in your area are shocked)
Below is the HP Support Assistant icon in my taskbar. It takes as much space as a pinned program (about 48 pixels, the default "large" size). Depending on the number of programs you've pinned, it might add a scrollbar to your taskbar:

PC manufacturers include more than just Windows on their machines. First, they bundle "drivers", software that lets Windows "talk" with the hardware (built-in keyboard, USB ports and drives, etc.) Second, since margins are thin, PC makers often include affiliate apps (if you purchase or sign up, they get a cut).
Software companies also pay PC makers to preinstall some apps. This screenshot comes from the consumer laptop I bought to write these tutorials. Note the default apps pinned in the taskbar. Some people don't like this, but I'm ok with it if that's the price to pay to get awesome products. Life is good. (By the way, HP doesn't do that on their pro lineup, the "Zbooks" and "Z Workstations".)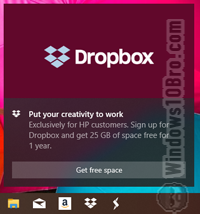 I'll show you how to temporarily hide HP's Support Assistant to get it out of your way. But it will keep popping back up, so you'll also learn how to get rid of it.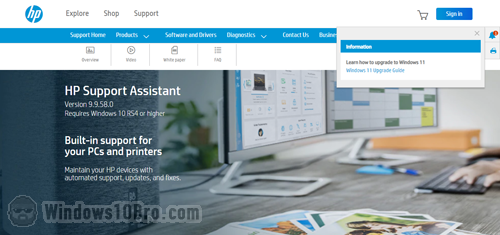 What is HP's Support Assistant, and should you remove it?
If you click on the Support Assistant icon, you'll quickly guess what it does: product documentation, troubleshooting guides, PC health-check tool, etc.
Unless you want to create an account with HP, click "Continue as Guest" (near the bottom right corner). Next, choose whether to share data with HP. I nearly always choose not to: click on "Let's share later" to skip. Finally, the "My Dashboard" screen will load, and you'll understand why Support Assistant popped up. In my case, there's a software update. Click Updates to see what it is: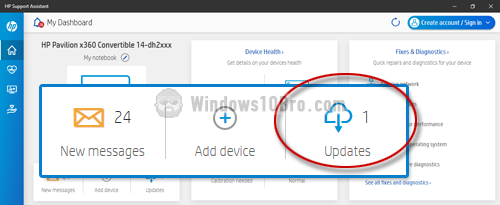 After clicking Updates, Support Assistant tells me that there's an updated driver for my Bluetooth adapter. Remember: a "driver" is a piece of software that lets Windows communicate with hardware (the physical parts of your PC).

Keep that window open and read on: I'll now show you two options to hide the Support Assistant icon. (Hint: you should not disable Support Assistant.)
Temporarily hide the HP Support Assistant icon
To quickly hide the Support Assistant icon, for now, right-click on it. Next, select the Toolbars submenu at the top, and uncheck "HP Support Assistant Quick Access". As soon as you do, Windows removes the icon from your taskbar.

But it will eventually pop back up. How soon depends on how often HP checks its servers for updates and if you're online when it does. In my experience, it checks for updates two or three times a day. But for now, the icon is gone:

Get rid of HP's Support Assistant by disabling update-checks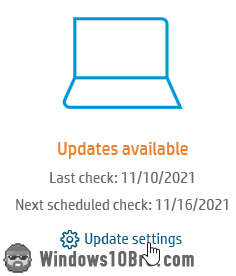 I don't recommend that you turn off your Support Assistant: HP only ever bugged me for important updates, never marketing stuff. (I discovered with you earlier that I apparently had "24 messages from HP", whatever those are. I thankfully never got an intrusive notice about those.)
To disable update-checks, click on "Update settings" on the left of the Support Assistant window. Then, uncheck the "On" toggle, which will now read "Off". You can close the window.
If the icon is still showing in your taskbar, follow the previous section's steps. But from now on, HP will no longer check for updates for your PC.
Do the right thing and feel morally superior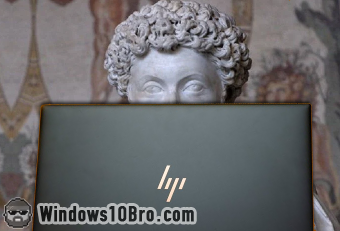 Word is that both Marcus Aurelius and George Washington left their HP Support Assistant turned on; that's saying something. To join the ranks of the righteous and keep yourself safe, you can hide Support Assistant simply by installing the suggested updates.
That's what we'll now do: first, check the checkbox next to the updates you want to install. You can now click "Download and install" to proceed. Clicking the down arrow gives you the option to be reminded later about these updates :

Completely uninstall HP's Support Assistant from your PC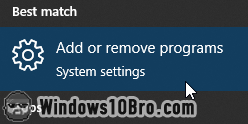 One last time: I recommend that you keep the Support Assistant app installed on your PC and that you update your drivers as advised. But because I'm an accommodating chap, here's how you remove it from your machine. Click on the start button (Windows logo) and type "uninstall". Then, click on the "Add or remove programs" result near the top.
The Settings app will open and list all apps installed on your PC. To quickly find Support Assistant, type "support" in the search field, and Windows will filter out non-matches. Click once on HP Support Assistant (you'll recognize its icon, I'm sure), and then click Uninstall. I won't ask you if you're sure. Best of luck to you, daring rebel with your life on the edge. I'll keep you in my thoughts.