Change the first day of the week to Monday (as opposed to Sunday)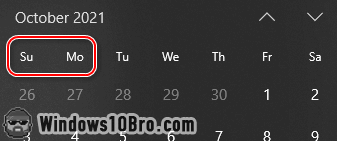 Being a European import, I'm still not used to the American way of starting the week on a Sunday. I still get tripped up sometimes when I see an event calendared for a Monday, when it's really taking place on a Sunday. Fortunately, Windows 10 lets you change the first day of the week - not just to Monday, but to any day you like. This affects any program that follows Windows' regional settings - including the system clock and Calendar app.
Make the week start on Monday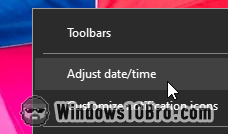 To change the first day of the week, right-click on the system clock. Select "Adjust date/time" from the context menu that appears. This will open the "Date & Time" screen in the Settings app. On the right, under "Related settings", click on the Date, time & regional formatting link.
This loads another settings page, called "Region". Click on the "Change data formats" link at the very bottom of that page. We're now where we wanted: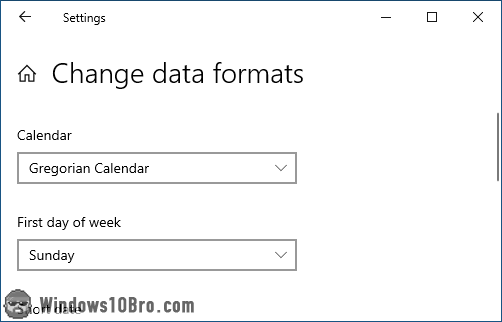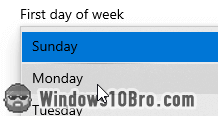 Under the "First day of week" dropdown (second one on that page), select "Monday" - or whichever day you'd like to start your weeks with. I expected Windows to need a couple of seconds to apply the new setting, or to require a reboot, but no. You can close the Settings app; the change takes effect immediately.
To confirm the change, click on the system clock. Notice that the embedded calendar now shows Monday as the first day of the week:

Change the first day of the week from the Calendar app
You can also change the first day of the week from Windows 10's Calendar app. In the main window, click on the gear icon at the bottom of the left pane. When the Settings tray slides from the right, click on "Calendar Settings".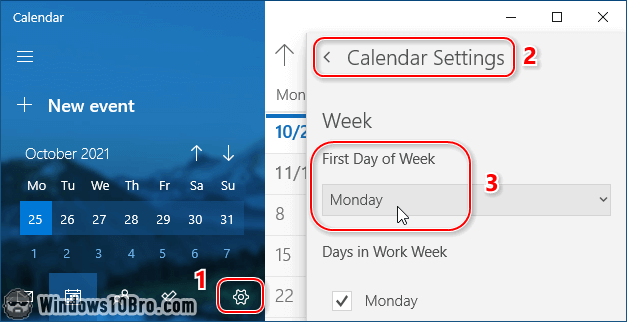 Click on the "First Day of Week" dropdown, and select Monday (or whatever). You can dismiss the Settings tray by clicking outside of it. The new setting takes effect right away, and is honored by other apps too, like the system clock.
Change the first day of the week using the registry
Behind-the-scenes, Windows' localization settings are stored in the registry, under the International node. To view or edit them, click on the start button (Windows logo), type "regedit", and hit Enter. Double click on the top-level "HKEY_CURRENT_USER" key, then Control Panel, and finally International.
Double-click on the "iFirstDayOfWeek" key in the right pane. It expects a number between zero for Monday, 1 for Tuesday (etc.), and 6 for Sunday. Type your day number, click OK, and close the registry editor window.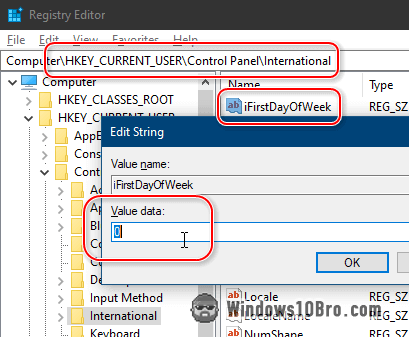 You now know three different ways of changing how your weeks start in Windows 10. Just remember one of them, and you'll shine at cocktail parties.